Alicante-Elche Airport, originally named El Altet (IATA Code: ALC), is the primary airport for the Valencian Community and provides service to over 9 million passengers annually. Situated a short drive outside the city of Alicante, the airport sees nearly 76,000 flight operations each year making it one of the 50th busiest facilities in Europe.
Brief History
Alicante-Elche Airport, then known as El Altet, first opened in 1967 and took over operations previously servicing the city since 1936. Frequent renovations over the last few decades – the most recent overhaul n 1996 – have expanded passenger terminals, extended the only runway and built multiple air bridges.
Facilities
Alicante-Elche Airport provides a range of services for passengers, such as duty-free retail shops, handicap services, restaurants and VIP Lounge. Throughout the two terminals, guests will find a selection of ATMs, currency exchange services and Internet access terminals.
Car Hire Services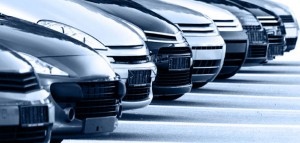 Finding a car hire through the Alicante-Elche Airport is simple. Guests have a selection of major car hire companies from which to choose, including Enterprise Atesa, Avis, Centauro and Hertz. Each of the car hire companies may be accessed from within the main terminal on the first floor near the terminal entrance. The car hire desk are easy to reach from anywhere within the terminal and are clearly marked to avoid confusion. Compare care hire pricing between the various companies by visiting:
To ensure an ample selection of car hire services, it is recommended to book a vehicle prior to arriving at the Alicante-Elche Airport. Car hire desks might not be available 24-hours a day, so arrange pick-up and drop-off accordingly.
Please be sure to review additional information on the Alicante-Elche Airport by visiting their website at http://www.aena-aeropuertos.es/csee/Satellite/Aeropuerto-Alicante/en/Home.html or contact the facilities by telephone at +34 913 21 10 00. The airport is located at 03195 El Altet, Alicante, Spain.
References:
Alicante-Elche Airport – http://www.aena-aeropuertos.es/csee/Satellite/Aeropuerto-Alicante/en/Home.html
World Travel Guide – http://www.worldtravelguide.net/spain/alicante-airport
Europcar Rentals – http://www.europcar.com/airport-ALICANTE.html